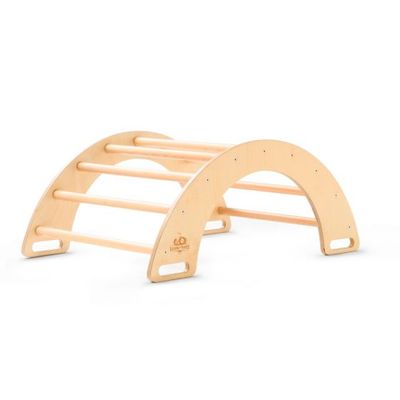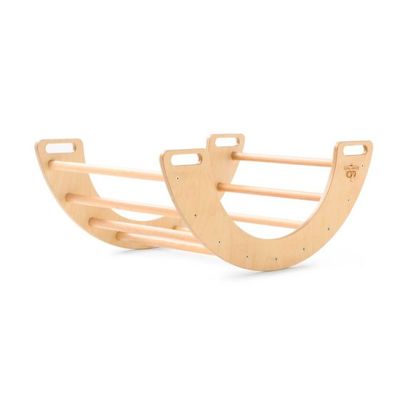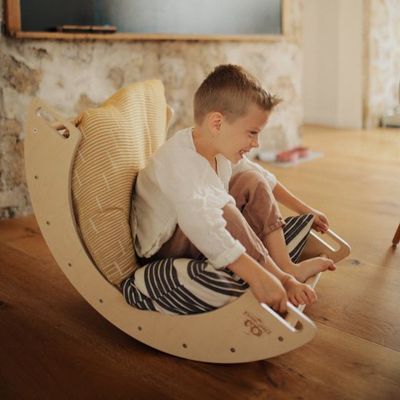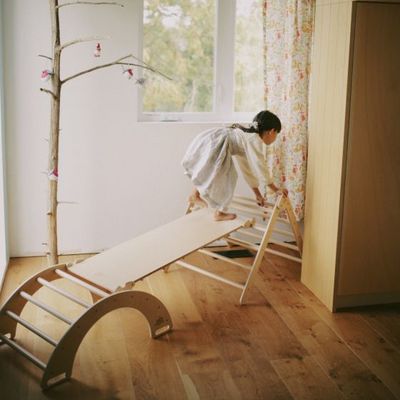 Kinderfeets Pikler Rocking And Climbing Arch
Kinderfeets
$500.00
or 4 interest free payments of $125.00 with
learn more
Kinderfeets Pikler Rocking And Climbing Arch

The Pikler Rocking & Climbing Arch serves as both a teeter-totter and climbing device for active toddlers. It's a great way to start a pikler playground in your home. Combine this piece with the Kinderfeets Pikler Ramp & Slide to explore many more ways it can be used or to connect to any* other structure from the Kinderfeets Pikler range.  
About the Kinderfeets pikler range:
Through active developmental play with the pikler system, children can strengthen their balance and coordination, improve gross motor skills, gain physical and cardiovascular strength, build self-esteem, enjoy creative expression, and explore their boundless imagination. 
Each pikler accessory is compatible with the full range*, with the Ramp & Slide being a key connecting piece between the Triangles and/or Arch. Secure locks connect the system's pieces together, while holding them safely in place. This enables you to select your own combination to create a unique pikler climbing set for your little one or add on new pieces as they grow. 
Kinderfeets uses sustainable and responsibly-sourced birch plywood and beechwood (with bamboo for the Dome) in the crafting of their pikler products, and each piece is finished with a water-based varnish for smooth, comfortable play and easy cleaning.
Suitable for: Children aged 1+ years (except the Dome, 2+ years)
Safety Standards Compliance: AS/NZS ISO 8124.1:2002 tested and certified
Dimensions: 79 x 50 x 32 cm (L x W x H)
Suitable for: Children aged 1+ years
Materials: Birch plywood, beechwood, and cotton rope
Assembly: Easy assembly required with the Allen key tool provided
SKU: 10000-18-1-1-2