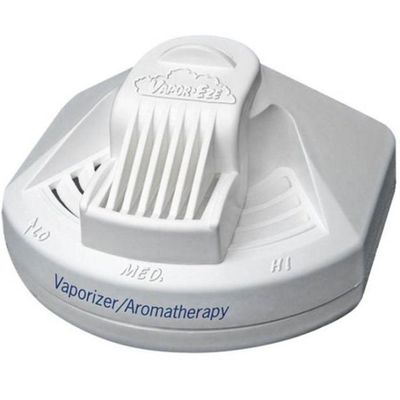 Vapor-Eze Waterless Vaporizer And Aromatherapy Unit
Vapor-Eze
$60.00
or 4 interest free payments of $15.00 with
learn more
Vapor-Eze Waterless Vaporizer And Aromatherapy Unit
The Vapor-Eze Vaporizer/Aromatherapy Unit uses the latest in "heat activation" and "aromatherapy" technology to provide relief from respiratory symptoms (allergy, asthma, bronchitis, colds, flu, coughs, sore throats, and sinusitis). Thanks to the carefully formulated refill pads, this unit can be used day or night, at home or in the office.
The refill pads will last about 8-10 hours, depending on the setting you choose and the conditions of your room. Simply plug it in, and breathe a sigh of relief.
Specifications:
100% natural oils
Safe from 3 month old baby to senior citizen
Doubles as an aromatherapy defuser unit
Silent
No water for mold spores or bacteria to grow in
Three settings: low, medium, and high
Uses no more electricity than an average light bulb
1-year warranty
Do not use for babies under 3 months of age without first checking with your pediatrician or family physician.
SKU: 10000-108