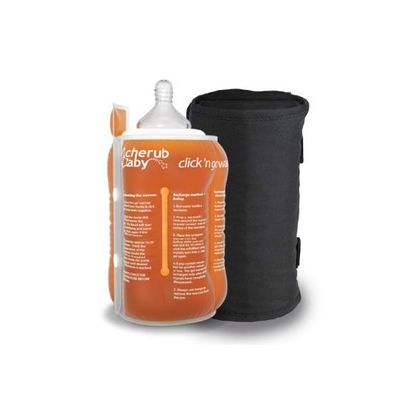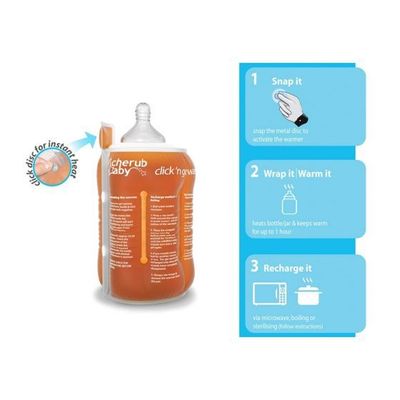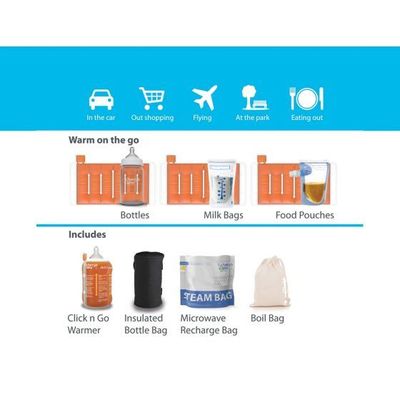 Cherub Baby Click N Go Travel Bottle Warmer
Cherub Baby
$50.00
or 4 interest free payments of $12.50 with
learn more
Cherub Baby Click N Go Travel Bottle Warmer
The Click and Go Travel Bottle warmer is the perfect baby bottle heater that is portable, re-usable and heats instantly. Without the need for a powerpoint or batteries you can heat baby food and milk on the go with the click activated heating system.
Firstly, our Click n Go travel bottle warmer is cordless. What's more, it doesn't need a power point nor is it battery powered. In fact, this portable bottle warmer needs no power at all! Simply click the disc inside the gel pack to heat baby food, formula or breast milk on the go with the click activated heating system. Our Click n Go travel bottle warmer not only heats, but it also keeps baby bottles, breast milk bags and baby food pouches warm without overheating!
Features:
Cordless with no electricity or batteries needed
Compact and portable.
Reusable hundreds of times. Simply recharge it after each use.
Keeps bottle/pouch warm for up to one hour.
This travel bottle warmer is perfect for flights, shopping trips, picnics, and camping.
Gel sleeve fits major brand bottles, food pouches and breast milk bags.
Stays warm for up to an hour.
Won't overheat, this is an ideal warmer for breast milk to maintain nutrients whilst warming.
Gel wrap heats instantly to 52°C which in turn will heat a bottle to 37°C and hold the temperature.
SKU: 10000-113