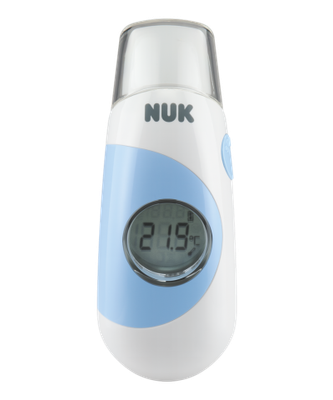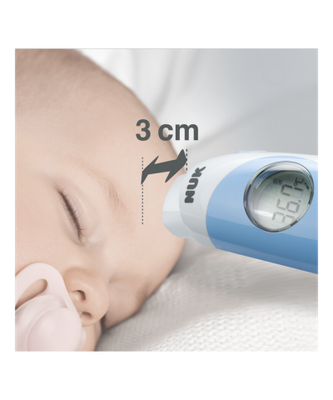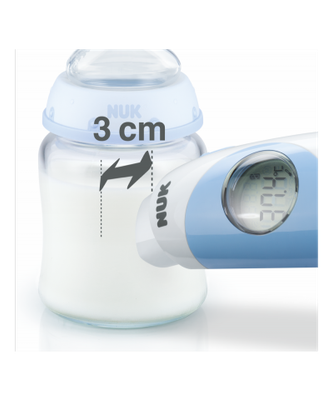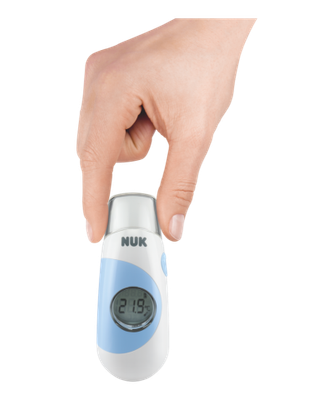 NUK Baby Thermometer Flash
NUK
$94.00
or 4 interest free payments of $23.50 with
learn more
NUK Baby Thermometer Flash
Sleep is often the best remedy! That is also the case for babies and toddlers. When, even in the night, parents have to check the body temperature of their charges regularly, they want to do it in a particularly gentle and caring way – and best of all without wakening their little one. With the NUK Baby Thermometer Flash this is not a problem, as measuring a temperature only takes a second without any contact.
Non-contact measurement – within seconds and hygienic: The NUK Baby Thermometer Flash uses an infrared transmitter. It is non-contact as the measuring tip can be held up to 3cm away from the forehead. On the digital display a temperature reading is shown within one second – parents can then decide if measuring the temperature precisely with a calibrated thermometer for an accurate result is necessary. Particularly practical: there is an acoustic alert to warn when the temperature is running high. Compared with other methods, non-contact measurement is particularly hygienic.
Versatile use: The thermometer is not only suitable for determining body temperature, it can also be used to measure the temperature of other surfaces such as baby food or bath water both quickly and hygienically. The LCD display also lets you know the room temperature.
With memory function and silent mode: Tracing the temperature's progress over a longer time period is no problem with the memory function that lets you save up to 25 results. When in silent mode, all the sounds made by the device are turned off.
SKU: 10000-133