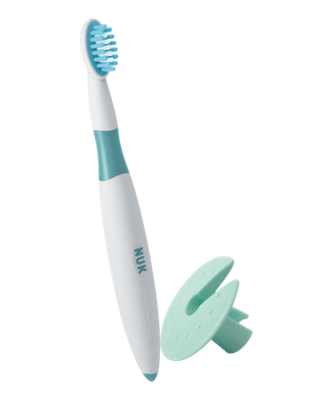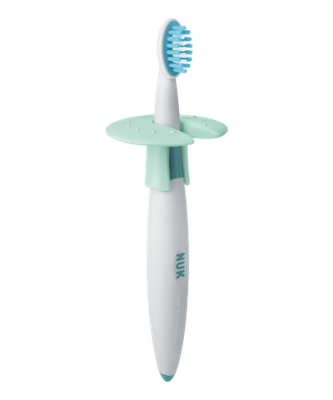 NUK Starter Toothbrush
NUK
$12.99
or 4 interest free payments of $3.25 with
learn more
NUK Starter Toothbrush
Get your child used to proper dental care as early as possible – ideally before the first little teeth appear. If parents ensure good oral hygiene right from the start, then their child's teeth will develop healthily and there will be much less tooth decay later.
The NUK Starter Toothbrush is ideal for helping babies learn to clean their own teeth. The soft, rounded bristles protect your little one's sensitive gums. The non-slip handle allows parents to hold the toothbrush at the same time too. The protective ring prevents the toothbrush being put too far into your baby's mouth and it can also be used as a stand.
For the right dental care from day one: the NUK Starter Toothbrush – teeth cleaning firmly in your grasp.
SKU: 10000-137