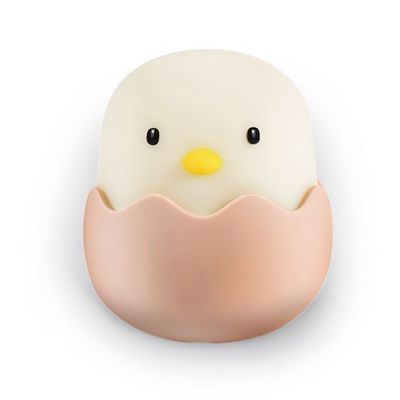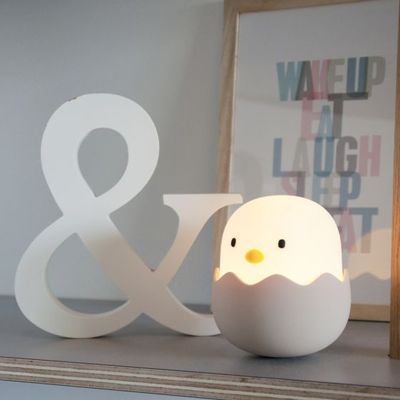 Eggy & Friends Eggy Egg Night Light
Eggy & Friends
$55.00
or 4 interest free payments of $13.75 with
learn more
Eggy & Friends Eggy Egg Night Light
Meet the adorable Eggy Egg, the perfect blend of whimsy and functionality. This cute night light features a soft silicone chick nestled within its eggshell, creating a warm and inviting glow for any space. With its dimmable functionality, you can easily adjust the light intensity to suit your mood or needs. Choose from a palette of seven enchanting colors to create a soothing ambiance that suits your preferences. Whether it's for your child's bedroom, a cozy reading nook, or a unique decorative touch, our Chick-in-Eggshell Night Light adds a touch of playfulness and comfort to any environment.
The cute breastfeeding light in chick optics impresses with its egg-shaped design and the simple operation by touching the head. By pressing EGGY's head, you can adapt the pleasantly warm white light to your needs: you can switch it on or off with a single press. If you keep the head pressed longer, you regulate the light intensity and thus the light atmosphere. To switch to color mode, simply press Eggy Egg twice in quick succession. You can already switch between seven beautiful light colors. The dimmability creates many possibilities here.
Exceptional Sleep aid: Friendly, reduced design, extremely easy to use, pleasant, sleep-friendly light, fast charging, dimming by pressing the head: all of these properties make EGGY EGG an exceptional sleep aid; whether for breastfeeding, for diaper changing or simply as a sleeping aid for the children: with EGGY EGG you always make the right choice.
Colour Change: EGGY EGG becomes a colorful night light friend. It is possible to switch between 7 different colors intuitively by touch.
Dimmable: Due to the possibility of dimming, EGGY EGG is bright enough to read your little ones from their favorite book or to breastfeed or change your baby's diaper at night. An even softer snooze light can be set to fall asleep. To dim, simply hold down the head and thus regulate the light intensity and thus the light atmosphere. The different colored light colors are also dimmable!
Specifications:
Seven Colour options
Dimmable light mode on all colours
Rechargeable
Including 1x USB-C charging cable (does not contain an adapter)
Battery Life: Bright 5h; Dimmed 200h
Warm white light (3000K)
Connection: 5VDC
Material: PC, silicone
Dimensions: 10.4 x 10.4 x 11.9cm
SKU: 10000-159