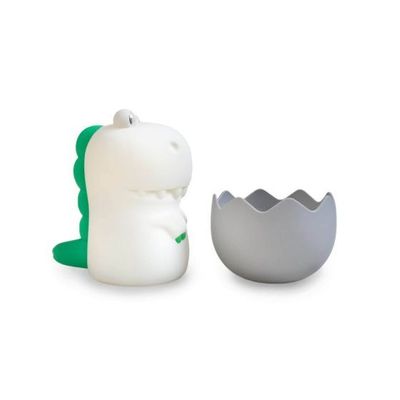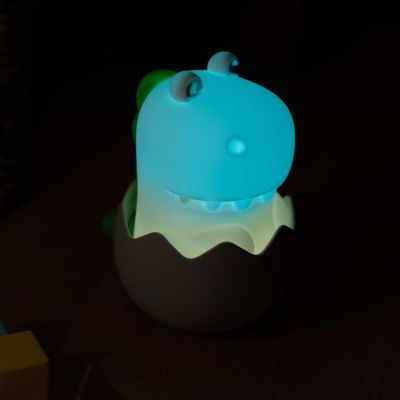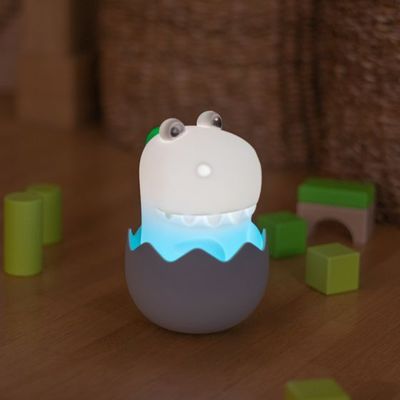 Eggy & Friends Diggy Dino Night Light
Eggy & Friends
$60.00
or 4 interest free payments of $15.00 with
learn more
Eggy & Friends Diggy Dino Night Light
Meet the fun Diggy Dino in its eggshell, a captivating combination of fun and practicality. This exciting night light features an adorable silicone baby dinosaur encased within a eggshell, casting a gentle and inviting radiance across any space. Experience a customizable ambiance with its dimmable capability, allowing you to tailor the light intensity to your liking. With a spectrum of seven fun colors, you can effortlessly set a soothing atmosphere to suit any mood. This night light will catch your little ones attention with its playful "raww" sound, adding an interactive touch that sparks the imagination. Whether adorning a child's room, creating a cozy corner, or simply enhancing your decor, the Diggy Dino Night Light brings warmth and whimsy to every setting.
Soft Light for Dreaming: In night mode, the warm white light from Diggy Dino can be dimmed in 3 stages. When dimmed, Diggy Dino lights up softly and makes it easy to fall asleep, and the battery life is also extended.
Sound Effect: In play mode, Diggy Dino not only attracts attention with freely selectable colors, but also with playful dinosaur noises that can be switched on and off.
Charging: When fully dimmed, Diggy Dino can last up to 200 hours without charging. Then the little guy is fed again with the included USB-C charging cable.
Versatile Play: In play mode, 7 different colors can be easily set in addition to the dino sounds that can be switched on and off. In night mode, the sleep-friendly warm white can be dimmed in 3 stages.
Specifications:
3 levels dimmable
Color change RGB 7 colors
Noise/sound (can be switched on and off)
BPA-free
Portable / battery operated
Battery capacity 1000mA/h 3.7 volts
Charging time: 4.5 hours
Discharging time: max. dimmed 200 hours / undimmed 5 hours
Light color 3000k warm white
Material: PC / Silicone
Dimensions: 10.8 x 8.2 x 13cm
SKU: 10000-162