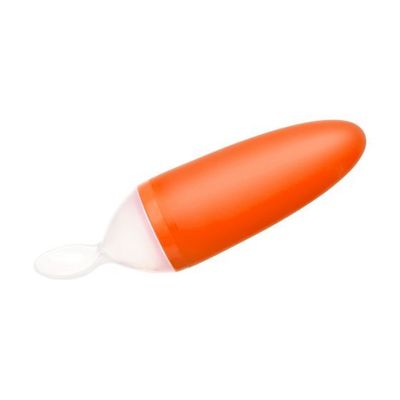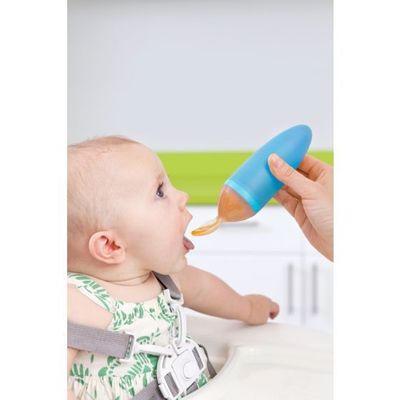 Boon Squirt Spoon Orange
Boon
$25.00
or 4 interest free payments of $6.25 with
learn more
Boon Squirt Spoon Orange
SQUIRT isn't just a spoon; it's a revelation. It takes baby food, removes the jar and the mess, packs it into a single utensil and with one squeeze-- boom! You get easy, one-handed feeding. Pop on the cap to seal food on-the-go. Caution: May cause gobbling and an uncontrollable appreciation for anything delicious.
Dispenses baby food one bite at a time
Perfect for Stage 1 or 2 baby food
Convenient one-handed feeding
Includes cap for storage
Large easy-to-clean bulb holds up to 3 oz (90 ml) of baby food
Great for on-the-go
Food-grade silicone
Recommended age: 4+ months
Made without BPA or PVC
Dimensions: 13 x 18 x 13cm (2" x 7.1" x 2")
Wash thoroughly before initial use and after each use. Wash each piece separately. Dishwasher-safe or hand wash in warm, soapy water. DO NOT microwave. DO NOT boil or sterilize.

SKU: 10000-187-1